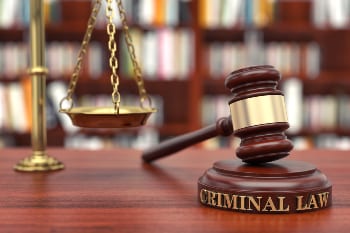 How to Get Your Case Dismissed After You're Convicted
Several circumstances may make it possible to get your case dismissed despite having already been convicted. Also known as vacating a conviction, this legal motion is a form of post-conviction relief for those who were unjustly found guilty or have new evidence that could have an impact on their case.
While these matters have specific requirements to meet and can take a significant amount of time to process, with an experienced Florida appeals attorney by your side, it is possible to get your case dismissed.
Reasons to Get Your Case Dismissed After Conviction
Seeking post-conviction relief in the state of Florida can be an arduous process, but it is important to fight for justice if you were wrongly convicted of a crime. The long-term impacts of a criminal record can be devastating, interfering with work opportunities, access to education, and even housing. Additional circumstances that improve your chances for successfully getting a previous case conviction vacated include:
New evidence that has an impact on your sentencing
Law enforcement and/or prosecution misconduct
Not having an attorney when you pled
Use of inadmissible evidence
Not waiving your rights to a lawyer when you pled
Exclusion of allowable evidence
Violation of your state and/or federal constitutional rights
Filing your motion within two years of taking the plea
It is important to realize that this is not a quick process, and it may take a few years to get through. There are also possible risks to undertaking this process and having a skilled post-conviction appeals attorney to help you navigate this effort is a must. Florida law requires specific attention to detail and little room for mistakes.
Motivation for Post-Conviction Dismissal
For many defendants considering pursuing dismissal of a previous case, the long-term benefit of successfully vacating their conviction outweighs any risk involved. The notion that one would want to bother with overturning their conviction after already serving out the sentence may seem absurd. Why not just try to get it expunged from one's record instead? The reason is that some crimes can never be sealed or expunged from a criminal record, and this necessitates pursuing this course of action.
The long-term benefits for individuals taking this route are:
Have a clean background for employment
Return their right to obtaining government assistance
Restore the ability to vote
Reinstate your driving privileges
This is just a small sampling of the many benefits involved with vacating. You could improve your reputation and heal emotional pain. This process can help individuals rebuild their lives and relationships marred by their criminal history.
Vacating a Conviction Has Risks
With all the talk of benefits for overturning a conviction, the risks involved should also be seriously considered before filing a motion to vacate. The process of getting a previous conviction dismissed requires you to start back at square one, which is the point before you got convicted. You may have a new trial ordered and have to reargue your defense to the alleged crime. If your motion fails to result in acquittal, sentencing could be even harsher, especially if you had taken a plea deal during your first trial. You may not go to trial at all if the state agrees with your appeal, thus dismissing your criminal conviction.
Hire Experienced Orlando Post-Conviction Relief Attorneys
Before attempting to file a motion to vacate a conviction on your own, please remember that the state of Florida has specific deadlines and guidelines that must be followed precisely. Errors often fail, and this is too important of a process to attempt alone. Hiring an experienced appeals attorney at The Umansky Law Firm can help ensure your motion to overturn your conviction meets the stringent legal requirements demanded by the state of Florida to win.
As members of the Florida Association of Criminal Defense Lawyers, we put our more than 100 years of combined experience to work for you by securing the best possible outcome for your situation. We keep you informed at all times of what is happening in your case and explain the impacts thoroughly. Contact us today to receive a free case evaluation and to learn more about how a motion to vacate your conviction could give you another chance in life without a record.